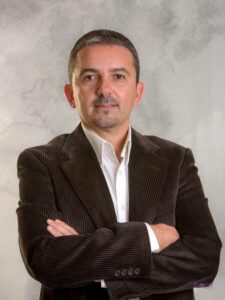 David Mora Manresa was born in Callosa de Segura in 1973, where he began his musical studies at the S.A.M. "La Filarmonica". He studied composition and instrumentation with Manuel Seco de Arpe at the C.S.M. de Murcia, finishing the Professional title with Honorific Mention and the Superior Title with Premio Extraordinari Fi de Carrera.
His works have been performed in various auditoriums and theatres in Spain, Argentina, the Netherlands, Mexico, Costa Rica and France. He is a career official in the fundamental's speciality of composition. He is currently professor of Harmony and Analysis at the Conservatorio Superior de Música de Murcia.
The author's complete catalogue, edited by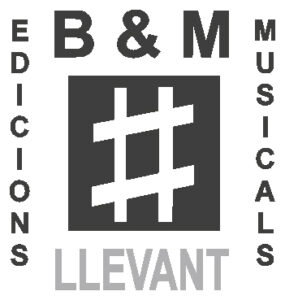 Some works by David Mora Manresa, edited in Brotons & Mercadal (see also other versions and sets of parts in our website).
Commissioned work by Josep Vicent for the ADDA Symphony orchestra, work whose title was the name of the 2019/2020 season.
Category: Works for orchestra
Instrumentation: Symphony orchestra
Duratión: 15'
Category: Choral works
Text: Liturgic text
Instrumentation: Soprano and mixed choir a capella
Duration: 3′ 30"
El sueño de Gala (Gala's dream)
Category: Chamber music
Instrumentation: Alto saxophone and piano
Duration: 7′ 30"
Elegía en marzo (piano reduction)
Spanish text: Luís Belda Benavent
Instrumentation: Cantata for solo tenor, 2 mixed choirs and symphony orchestra
Format: (Piano reduction – 2 pianos)
Duration: 14′
Vestigios atávicos (Atavistic ruins)
Category: Chamber music
Format: Complete set
Instrumentation: Flute, percussion and piano
Duration: 8′